We are now more than halfway through 2022, and in some ways, life is getting back to normal after the pandemic. In other ways – the chaos at the airports and the confusion over mask wearing and vaccinations – life has never been so uncertain.
One revelation which has come to the fore during the pandemic has been that of people renovating their own homes.
Because of lockdowns and working from home, millions of people have realised that their homes are not meeting the needs of their family or their work environment.
The realisation that being stuck at home 24/7 with your partner, your children, or your dog is not as easy and relaxed as it was when you were working 9-5. Commuting, leaving you little time to notice that you had no quiet study for working or that your single bathroom wasn't really convenient for six people day-to-day, hit many hard.
Renovation, remodelling, and home improvements suddenly became a priority for many. One leading upscale custom builder recently identified some of the current trends which are happening with these rebuild projects.
A major one is that of bringing gardens and greenery indoors. Not just pot plants, but what is known as biophilic design.
Such a design can incorporate everything from a fully grown tree planted in your lounge to a small greenhouse based on a conservatory or glass extension.
Another tendency is that of enclosing kitchens rather than having them as large open spaces which intrude into other areas of the home.
People are also not putting up with shabby, untidy and substandard accommodation.
There is a move towards full high-living design, regardless of the cost.– to an extent. The most obvious sign of this direction is that of the furniture, finishes and decor people are choosing. They are going for classic, long-lasting themes rather than more "fashionable" designs.
Luxury home builders in Melbourne way are seeing new architectural styles which incorporate these aims together in chic bespoke living areas.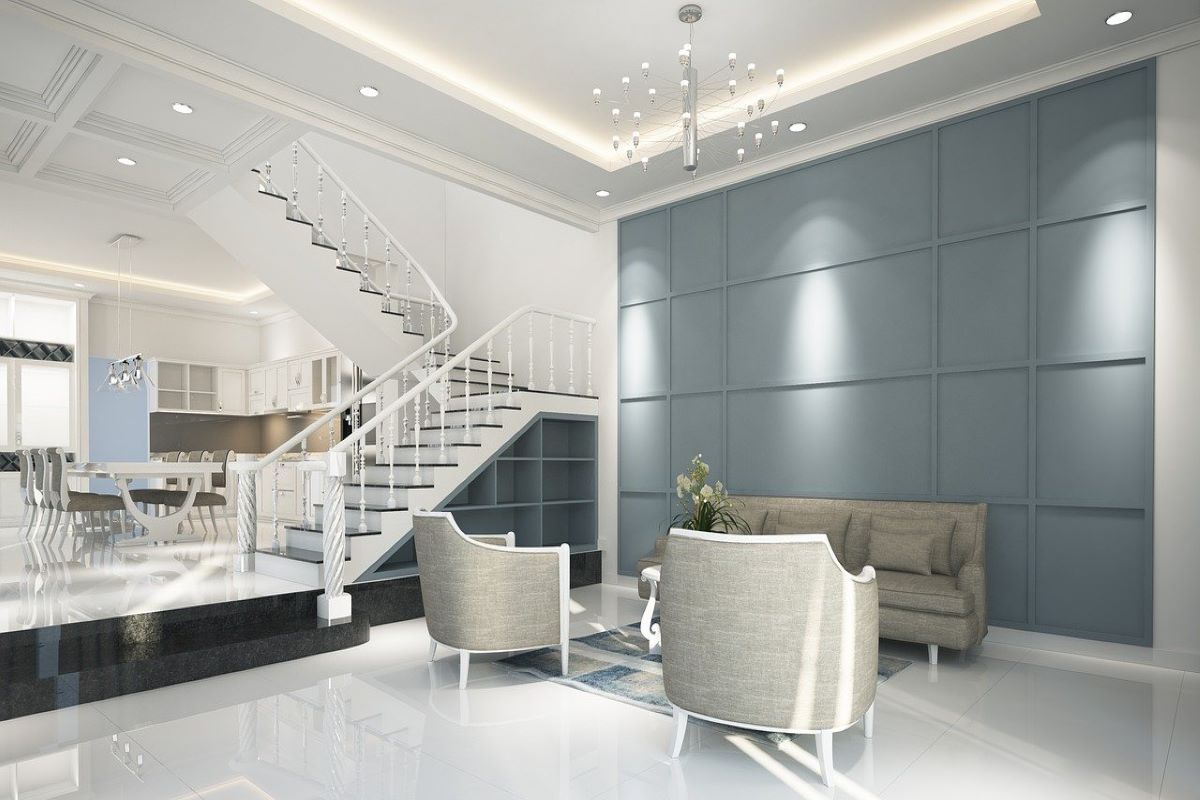 One of the biggest design movements is to insist on ideas that will not age poorly and last.
Timber is making a comeback as a renewable and solid basis for home design – especially in areas like decking – the key questions for the savvy homeowner have been about timber sealer and what is the best decking oil for Merbau?
By far, the biggest requests, though, have been those for creating home offices. These have been anything from converting a spare bedroom to full-blown extensions, entire floors being built above garage spaces – or even designer garden sheds complete with air conditioning and mini kitchens and toilets.
This market has seen exponential growth over the last two years, and demand for home office chairs and stand-up desks is unprecedented.
It's not just the working adults who are driving this course either. Teens are increasingly demanding their own private spaces to get away from siblings or parents and to be free to play their computer games or chat with their friends on various social media platforms. The adults, seemingly sick of having to share the house with squabbling, mopey, locked-down teenagers, have been only too happy to oblige.
For all this hankering for peace and quiet and a space of their own, there has also been an enormous demand for family spaces where everyone gets together to play games, talk, eat, or watch films or short series on wide-screen TVs. Some of these areas even incorporate snooker tables and even minibars.
So, if you're one of these people who doesn't keep up to date with trends, where do you start when it comes to getting ideas and finding out what's hot and what's not?
Obviously, home and garden magazines are a great place to start. The editors and journalists who write for these periodicals are bang up to date with what is going on and what's in and was out in the world of interior design.
The internet is another straightforward place to search for, and find, the things that people are looking for and buying. Social media groups and online articles are a mine of information with tips and tricks for finding and buying the latest must-haves.
The best stylish interior design messages, though, really need to be seen live. Where better to see nifty home ideas like alabaster chandeliers, exotic chess pieces, and even office chairs Melbourne style, together with 50s kitchen ideas, than developer's show homes?
By putting in a search term like display homes near me, you should find a list of local designer homes with snazzy house interiors brimming with ideas for bedrooms, kitchens, home offices, and outside spaces.
Of course, all of this interest in remodelling homes and getting the projects completed has meant a bumper year for tradies.
Booking an electrician, plumber, plaster, or another specialist has become difficult – and prices have risen in every trade. Even though the industry in Australia is well catered for, building and construction have a shortage of labour for many of the most common tasks.
If you are looking to get work done, you need to book well in advance and be prepared for delays unless there are cancellations.
The best way to find a tradesman is to ask for recommendations from friends, family or neighbours. There are "find a tradie app" which are useful. They often have reviews and comments about jobs that have been completed.
There's an app for everything these days – and finding experienced local tradies near you is no exception.
One of the most popular ones has been going on since 2004. There you can find your tradies team's credentials, average rates, jobs and availability. Quotes are given over the app, and all the initial questions and back-and-forth can be done on the app as well.
As an alternative, many people have discovered new DIY skills during the lockdowns and have become adept at things like tiling and wallpapering. Doing these jobs yourself can turn into a very satisfying hobby – and some enterprising people have even formed their own businesses after discovering their hidden talents.
Whichever way you go, getting your home on trend in 2022 has never been simpler.