In many parts of the world these days, meeting rooms are becoming somewhat redundant yet simultaneously more important than ever. Covid-19 has rocked our corporate world in ways we could never have imagined prior to 2020, with such a large percentage of workers worldwide now working from home and the likelihood of this changing diminishing with every new variant we see. However, what little time we spend in offices is, and will likely continue to be, predominantly to collaborate and meet with existing or potential clients. As such, the design and requirements of these meeting rooms are on the move and will need to be modified to meet new needs on an ongoing basis for the foreseeable future.
It is likely that we will continue to see our CBD offices downsizing in their office space and adopting a flexible workspace opposed to having a desk for every employee. Some roles within particular industries will opt to come into the office where reasonable and are more likely to resume regular office hours when we finally see the back of this pandemic. However, other roles have discovered the lack of necessity for any office hours, finding that working from home has increased productivity and work-life balance. This can result in enormous cost savings for the business, and employees can have greater benefits. The business, however, would still have to invest in good quality office chairs in Australia to support employees' wellbeing.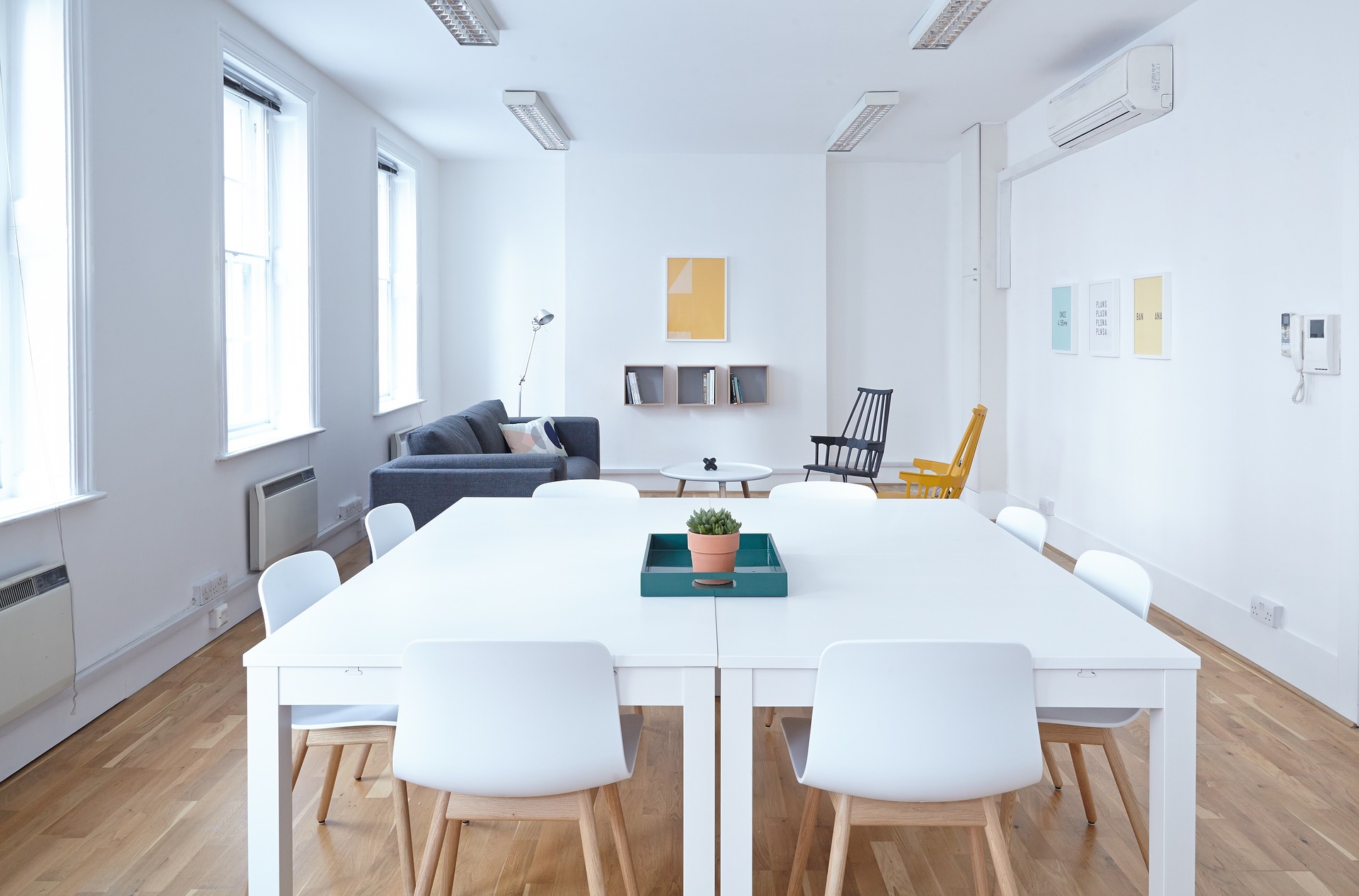 When thinking of a meeting room in today's world, there will be plenty of new regulations and requirements that pertain to Covid recommendations. Previously ventilation and capacity to socially distance were not high on designers' lists, however as many people are still fairly Covid conscious, this will be non-negotiable going forward. A collection of meeting room chairs around one medium sized table will no longer be accepted. If, as speculation suggests, we end up with a hybrid situation that sees a rotational system with not all employees in at once, these rooms will also require designs that accommodate this. For instance, having desks simply made up of a screen, and any other universally used equipment will allow a simple laptop plugin to complete the workspace. This will also require storage options to be considered. Where many files might previously have been left on a desk with no risk of disturbance, employees will need to have a central place to store all work-related items – perhaps lockers with built-in filing capabilities. In the years' pre-Covid, we had already seen an increase in remote technologies, but this will likely look prehistoric in our new way of life. We'll also have to be much more mindful of the materials we decide to use. Where it was a common choice to have carpeted offices in the past, it is now preferable to opt for easier materials to clean. Options such as black floorboards not only provide smooth and easy to clean surfaces, but also a chic appearance that is strong and long lasting.
When designing your new meeting room, you will also need to consider its primary purpose. This will depend heavily on your industry but will often be required to have multiple capabilities. It could be your time to get a little creative. Perhaps if you're lucky enough to live in one of our warmer states, you could look into creating an outdoor meeting space. This is a great way to ensure adequate ventilation and provides a unique take on the regular office environment. If possible, you might even want to use this opportunity as a team-building exercise and have your employees get involved with its construction. A little deck sealer or timber filler can become a great way to bond, and this meeting might provide the perfect atmosphere to bring your isolated workers a little closer.
Many believe we are unlikely to ever be free of Covid and that this is just the new way of life that we will all have to adjust to. Whether or not this is true, it is safe to say that the attitude to illness and general etiquette with regards to avoiding others whilst still contagious has evolved. It used to be that workers would choose (or be expected) to still come into the office if their illness was minor such as a common cold. The perspective was that the employee's discomfort was not great enough to prohibit work/output and therefore did not warrant a day off. This also indicated a lack of concern for the spread of these minor illnesses to fellow workers whilst in the office. However, attitudes are now adjusting to see people with symptoms who have tested negative encouraged to stay away from the workplace in the interest of preventing a spread. This is obviously aided by the working from home environment, as many can isolate without reducing their productivity or contribution. Many argue this is how things should always have been, and it is the hope that the shift will remain if this pandemic ever does become a thing of the past.
Setting up your meeting room does not have to be a laborious or daunting task. Requirements may change department to department if not industry to industry, so making the space as flexible as possible will ensure it meets all needs. In order to achieve the most effective setup and ensure your workers are protected and comfortable in the workplace, it is paramount that a great deal of thought is put into the safety and dynamics of the room with regard to things like ventilation. If in doubt, you are best to refer to any guidelines that should be provided by government bodies to assist. However, a lot can be said for the ability of décor and layout to inspire and influence its occupants, so be sure not to get too caught up in the logistics and completely overlook the appearance.